Jacqueline Vaessen will be leaving Nexstep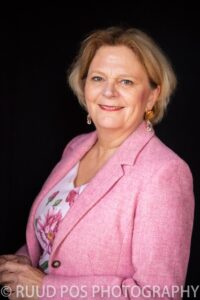 The Hague, February 17th 2022. – Jacqueline Vaessen will be leaving Nexstep, National Platform for Re-use and Decommissioning of oil and gas infrastructure, in July this year. Vaessen fulfilled the role of general manager since the foundation of Nexstep in 2018. In the coming period a successor for Vaessen will be sought. Vaessen will continue to fill her role as chair of the Top Sector Chemistry.
"During the four and a half years that Jacqueline Vaessen has been connected to Nexstep, great strides have been made," says Jan Willem van Hoogstraten, chairman of the supervisory board of Nexstep: "Jacqueline has achieved a remarkable feat during these last years. Nexstep has been set up to achieve an efficient and effective decommissioning and re-use to achieve significant cost savings. Jacqueline has brought all the different parties to the table encouraging them to work together in projects. You could say that Jacqueline has really put Nexstep on the map in recent years. A great example of this is the first joint decommissioning campaign of exploration wells involving six operators. Truly a unique project in which Jacqueline has acted as a driving force."
Jacqueline Vaessen: "I have really seen the past few years as an enormous challenge. The pioneering work that was necessary in the initial phase of Nexstep suits me well. The organisation is in place and the projects are well prepared, which in my opinion brings Nexstep into another, new phase. This offers prospects for a new director who will look at the issues with fresh eyes."
For more information, please contact Nicole Leclercq at nicole.leclercq@nexstep.nl or via tel: 06-23915637.