JACQUELINE VAESSEN APPOINTED GENERAL MANAGER OF NEXSTEP
Jacqueline Vaessen appointed General Manager of Nexstep
With effect from 1 February 2018, Jacqueline Vaessen has been appointed General Manager of Nexstep, National Platform for Re-use & Decommissioning. Vaessen will be responsible for day-to-day management and further expansion of the association whose ambition is to encourage cooperation in the area of ​​re-use and decommissioning of oil and gas infrastructure in the Netherlands.
Jacqueline Vaessen: "I feel that everything I have done in recent years, in my studies and my working life, has led me to this position as General Manager of Nexstep. I'm looking forward to getting to grips with this challenge and want to contribute with my knowledge and experience to the challenges we face in the Netherlands in the ​​re-use and decommissioning of oil and gas infrastructure. I look forward to working with all stakeholders to develop creative and innovative solutions."
Nexstep is an initiative of EBN, representative of the Dutch State in all Dutch oil and gas projects, and NOGEPA, the industry body for oil and gas producers in the Netherlands. Jacqueline Vaessen is the right person to lead the Nexstep organisation and shape its ambition in the years ahead. Jan-Willem van Hoogstraten (CEO EBN): "Jacqueline has enthusiasm, is engaging and tenacious. Once she starts something, she will do everything she can to make it a success. She is able to master issues quickly and has a huge passion for the energy transition that currently surrounds us. Jacqueline is a facilitator and has a great sense of humour, so that she always manages to ensure a win-win outcome in even the toughest of discussions."
With a background in chemical technology engineering and a bachelor's degree in psychology, Vaessen started her career in 1989 at Shell Nederland Chemicals. In 1996, she switched to the world of innovation at Syntens. She worked as an innovation adviser at the Alkmaar site, where she became Director in 2000. In 2002, she became regional director of the Central Netherlands region (Utrecht and Flevoland). In 2004, she decided to go into business for herself and, within her business, focused increasingly on sustainability; aimed both at energy saving within the industry, but also in alternative ways of generating sustainable energy. Jacqueline Vaessen entered politics in 2015 when she became a member of the Provincial Council for Utrecht Province and spokesperson for energy and economy.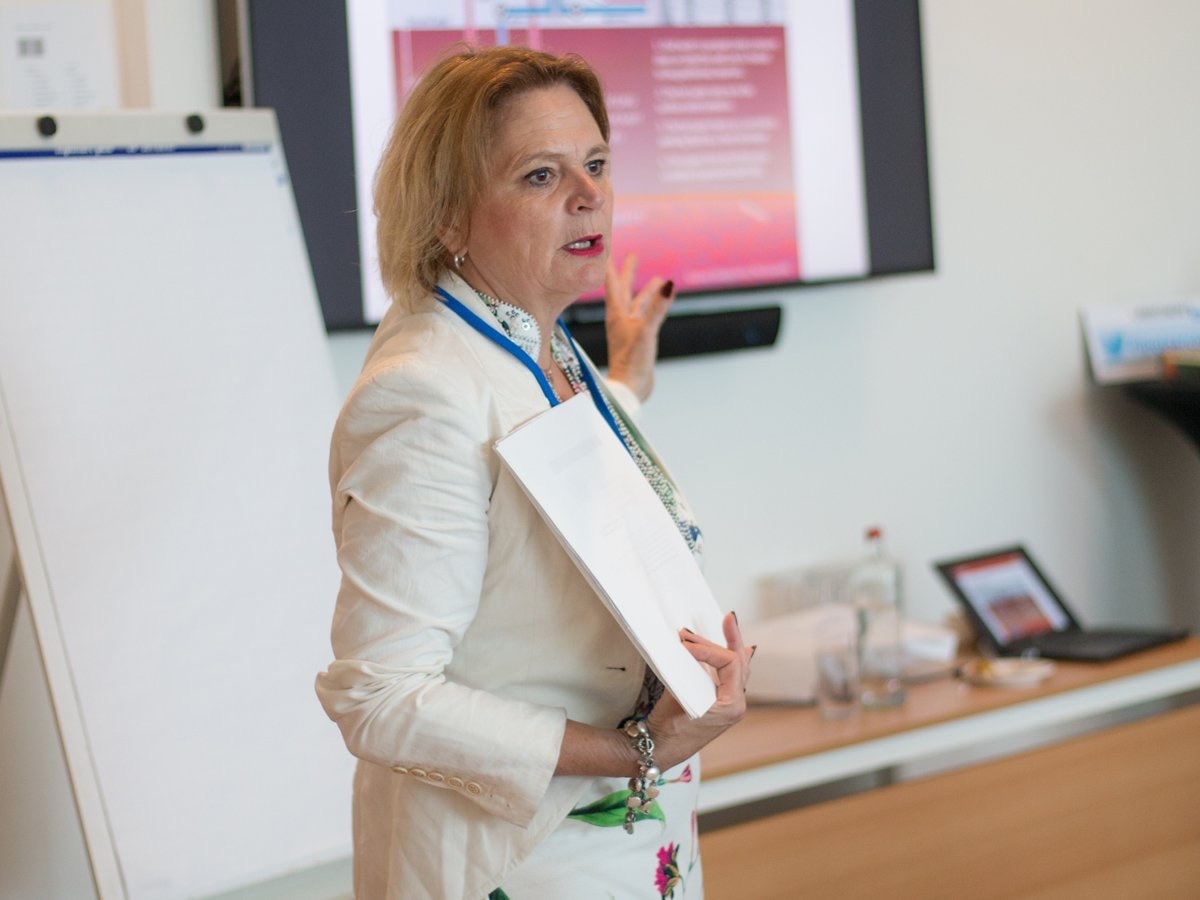 Jacqueline Vaessen, General Manager of Nexstep