"Innovation Excellence" Award for PosHYdon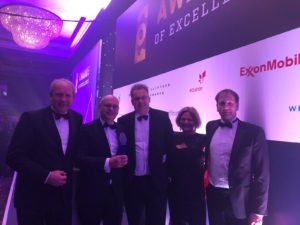 On December 3rd, the hydrogen pilot PosHYdon received an "Innovation Excellence" Award from the Oil and Gas Council during the World Energy Capital Assembly in London. The World Energy Capital Assembly brings together the oil & gas and finance & investment worlds to discuss emerging and re-emerging energy investment opportunities, to review deals done and to chart E&P activity globally.
This is a wonderful recognition for the innovative project initiated by Nexstep and clearly shows how oil and gas infrastructure can contribute to the energy transition.